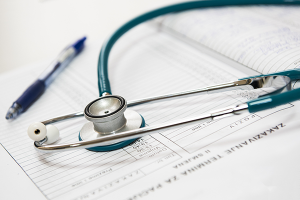 Health insurance comes in many shapes and sizes and one plan does not fit all.  At Burkett & Associates we represent a wide range of companies that offer many varieties of coverage options including Individual, Group, Prescription Drug benefit, short term and bundled insurance.  Not sure which one is right for you – give us a call and we will walk you through all the options to find a plan that is just right for your needs.
Free Affordable Care Act Quotes
A health insurance policy is a contract between an insurance company and an individual or his sponsor (e.g. an employer). The contract can be renewable annually or monthly. The type and amount of health care costs that will be covered by the health insurance company are specified in advance, in the member contract or "Evidence of Coverage" booklet.
Individual Health Insurance
Group Health Insurance
Aetna
Blue Cross Blue Shield of Florida
Transamerica Employee Benefits
Limited Medical Plan
Affordable limited benefit medical guaranteed issue Insurance for individuals and families.
RX-Pay Card
Prescription drugs: $10 generic and $20 preferred brand name.
Bundled Insurance Benefits
Used with high deductible plans
Short Term Medical Plans
We have short term medical plans for periods ranging from thirty days to 6 or 12 months.
Telemedicine